Carpet Cleaning London | Cheap Cleaning Prices
Who to Call for Professional Carpet Cleaning in London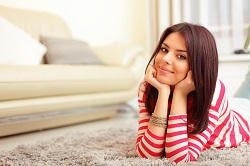 Are you scared of holding dinner parties at your home because that invariably means that someone will spill something on your wonderful and clean carpet? Do you find rug cleaning the most tedious job ever? No matter how often you vacuum your carpets, they can get dirty easily, especially in high traffic areas such as in the entrance ways, living room and dining hall. Not to mention that your lovely kid might often feed it his dinner or that your loyal pet might have had a few accidents on it. Carpet stains can be very difficult to get rid of, especially if they have been left to set in for a while or have been trodden over and caked with mud and dirt. Instead of despairing over your mud trodden and stained carpet and dreading to clean it, call in professional help for your carpet cleaning needs on 020 3744 0366. Professional Sofa Cleaning has a reliable and efficient team of London carpet cleaning professionals who will provide you with the best rug cleaning service available.
Expert Carpet Cleaners at Your Service in London

Our company has served many houses and offices in the UK and our consistently good quality service has helped us build a network of satisfied, repeat customers who would be happy to recommend us to you. Our team of London carpet cleaners is selected from highly trained and experienced professionals. This means that they have the knowledge of how to treat different kinds of stains and also how to conduct themselves within the house or office. We use powerful equipment and good quality cleaning products that work quickly and efficiently, thus allowing you to return to using your clean carpet very soon after the rug clean. As a responsible cleaning company, we endeavour to use green rug cleaners in our cleaning process which does not only reduce the harmful impact of chemicals on the environment but also protects your family and pets from them. Our most popular techniques for an effective carpet clean London are hot water extraction and steaming, both of which produce remarkable results on your rug. In both these methods, the soil, dirt and stain on your carpet is agitated and lifted using a powerful extraction medium and the moisture is consecutively suctioned out of the carpet. This means that there will be no leftover soapy residues to keep the fibres sticky and gather more dirt. Reduced drying time also means that the chances of mold growing on the carpet and giving it a musty smell are also less.
London Carpet Cleaning Services with a Difference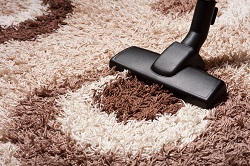 Some of our other carpet cleaning services other than vacuuming and cleaning treatments, include stain removal, mold removal, protective guarding and others. Our stain removal methods will leave your carpet clean without damaging the fibres or removing colours. If you wish to make your carpet last longer by reducing the wear and tear on it and preventing stains, you should opt for protective guarding. Our expertly trained technician will spray your carpet with a covering that will not alter the texture of the carpet but will prevent liquids from being soaked in readily, thus giving you enough time to react to a spill. Padding your carpets is also an effective way of keeping your rug clean and dry, thus preventing mildew growth.

We know that different kinds of carpets need to be treated and cleaned differently. This is why, when you hire Professional Sofa Cleaning, we begin by performing an analysis of your carpet and the cleaning jobs it would need. If you want, we can also demonstrate by cleaning a patch of carpet and if you are happy with the result, we will resume cleaning the entire carpet for you. All our London carpet cleaning services are available for very competitive prices, so don't think twice about giving us a call on 020 3744 0366 and booking us for your rug clean.
Save
Save