Curtain Cleaning London | Save Money with Professional Cleaning Company
Curtain Cleaning by Professionals Can Save You a Lot of Trouble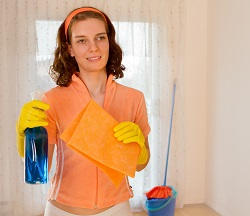 re your curtains looking a bit worn and dull? Are they stained and discoloured and make your room look ugly and smell weird? Have your curtain linings endured too many seasons and are starting to show signs of wear and tear? Do not let that trick you into believing that you need to buy new curtains! Unlike your carpets and floors, your curtains will last much longer but with time, they can get a bit dirty. All they need is a good upholstery cleaning once in a while to keep them looking bright and brilliant in your room. A little affection and care from Professional Sofa Cleaning is all you need to renew your curtains without even having to take them down from the rods. All you need to do is to call us on 020 3744 0366.

We provide top quality curtain cleaning services in London and surrounding suburbs for those who dread having to wash their curtains themselves or haul it to the dry cleaners. For those of you willing to do so, there might be slight problems that you may encounter in doing so. If your curtains are too big and long, they will not be cleaned thoroughly in the washing machine. Any soapy residue left on the fabric will make it sticky and over time, it will accumulate more dirt. Even if you can wash your curtains in the washing machine, a wash and dry cycle might ruin the fabric so that they will no longer hang properly. For certain stains, dry cleaning does not give an effective curtain clean.
A Top-Quality Curtain Cleaning Service in London at Bargain Prices

Comparatively, Professional Sofa Cleaning's curtain cleaning services provides an at-home solution all your upholstery cleaning requirements. Most of the times, we will not need to take your curtains down or move the existing pleats to clean your curtains. Instead we will use a deep vacuuming process followed by a gentle cleaning method called steam cleaning that will instantly clean, sanitise and deodorise your drapes without affecting their quality. Depending on the fabric of the curtains, we can also use a soft brush to dust the curtains on both sides by hand. Dusting and vacuuming along the folds and stitches will help get rid of dust and insects that gather in these crevices. To remove mold, mildew and stains, we use gentle, pH neutral curtain cleaners that will not cause any shrinkage or colour loss. Some people are apprehensive about having London curtain cleaners in their house for fear that they might be careless around the house and mark floors and walls and dirty carpets. But we can assure you that we will extend the same care to the rest of your house as we will to your curtains.
Meeting All your Curtain Cleaning Needs in London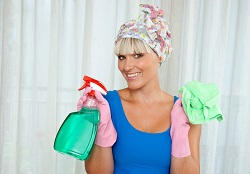 In some instances, we might have to take down your curtains and take it away with us for cleaning. After cleaning and drying, we will ensure that the curtains are installed back in your house carefully and correctly. Besides making your curtains clean, we also offer other services such as hem adjustments, minor repairs, linings replacement, alterations, pelmet cleaning, stain and flame resistant finish application etc. If you need to install or take down your curtains, we can send you someone to help with that too. We provide a one stop solution for all maintenance needs regarding your curtains, all of which is available to you for extremely affordable prices. Exact quotes for cleaning your curtains will depend upon the size, type and fabric material of your curtain. For more information about this, contact our London curtain cleaning professionals at 020 3744 0366 or visit our website.
Save
Save