Steam Cleaning London | Cleaning Services with Cheap Prices
Steam Cleaning: The Best Way to Clean Your Upholstery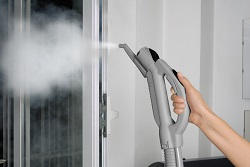 No matter how hard you try to prevent it, your carpet and sofa will get dirty and stained. Someone might spill something on it, your kids might paint on it or your pet might relieve himself on it. Even without these unfortunate incidents, your upholstery will get dirty as it accumulates dust and dirt over time. Even though curtains undergo less wear and tear than your sofa or rug, but with time, even they will begin to appear dull and stained. You can try cleaning your upholstery yourself, but letting a professional London steam cleaning company do your upholstery cleaning definitely produces better results. But just because your sofa and carpet are clean, does that mean it is?

If your cleaning company has been using chemical products or detergent, chances are that they have done more harm than good. In order to get sparkling results, most companies will resort to using strong oxidizing or bleaching chemicals for your carpet or sofa cleaning London. While this might appear to give you a cleaner fabric, the harsh chemicals damage and weaken the fibres, changing their texture and diminishing their life span. Even if you have a protectant layer, these chemicals will corrode them away and damage your fabric. Detergent based carpet cleaning products might not be corrosive in nature, but they leave behind a soapy residue that can make the fibres sticky and cause more dirt to accumulate on them.
Affordable Rates on Steam Cleaning in Lonndon

Professional Sofa Cleaning knows the effort and money that went into choosing and maintaining the upholstery in your house, this is why we will not use any cleaning method that will compromise its quality. Instead, we use a natural and environmentally friendly technique – steam cleaning - that powerfully cleans your carpet, curtains and upholstered furniture without harming them. You can contact us on [ PHONE NUMBER].

Steam cleaning is a technologically innovation in cleaning industry that combines pressure, speed and temperature to produce a powerful cleaning effect that acts on even the most stubborn dirt. The steam is released from a highly pressurized nozzle that projects it at the upholstery at high speed. The high temperature of the steam cools down when it is pushed out so that it doesn't singe the fibres but still clean effectively. Because vapour can penetrate even the tiniest of gaps in the fibre, they can lift the dirt and stain molecules effectively. Thus you have an London upholstery steam cleaning method that cleans your rugs and curtains effectively and is safe for the environment and your kids at the same time.
Excellent Steam Cleaning Services at the Most Competitive Prices in London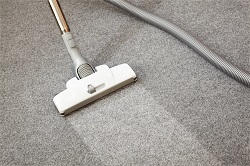 For these reasons, cleaning using steam has become highly popular among our customers. Our team of steam cleaning professionals in London uses this method by default in majority of our carpet cleaning, sofa cleaning and curtain cleaning jobs. The machines used to generate this powerful steam, although big in size, are easily portable and can be carried to any room or property that you wish to clean. Our cleaners are trained in using these machines and will always take care to cause minimal disturbance and damage to your property while using them. After steaming your rugs, we will use a powerful suction to vacuum the surface, thus removing dirt and moisture from the carpets at the same time. When we are done with the process, the upholstery is generally 95% dry which means that it will not gather mold and mildew or start to stink. Steam is also an effective sanitizer and deodorizer so basically you get multiple benefits from one cleaning method. Professional Sofa Cleaning is known for using this method in addressing for London rug cleaning and other upholstery jobs at offices and homes. If you wish to try this method for the first time and have some queries about, do not hesitate to give us a call at [ PHONE NUMBER] and let our experts convince you about the benefits of this process.
Save