Upholstery Cleaning London | Professional Cleaners Company
Why You Need Professional Upholstery Cleaning in London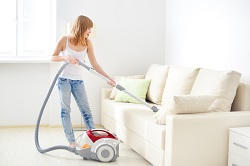 No matter how hard you try to prevent it, you will end up with someone spilling drink on the sofa or your kids and pets playing on it and leaving behind shoe and paw prints. Whether you live alone or with a family, your upholstered furniture will undergo a lot of use and abuse. The more people use it, the more dust and germs it will gather. Not to mention pollen grains or spores that are floating around in the air and settle on upholstered fabric. If you love to watch television on the couch and munch on crisps and cookies, be assured that your sofa feeds on crumbs at the same time as well. In spite of how dirty your sofa gets, it doesn't have to stay that way. One of the best upholstery cleaners in London, Professional Sofa Cleaning, will help you make your upholstered furniture clean and safe for your kids and pets and presentable for other. You can contact us on 020 3744 0366 and one of our friendly representatives will answer all your questions.
The Highest Standard of Upholstery Cleaners in London

Using household sofa cleaning products work to a certain extent but not on stubborn stains. Besides, most of these techniques produce a soapy residue, which if not removed properly will make the fibres sticky and more susceptible to dirt and dust accumulation. Our professional upholstery cleaners will use powerful machines and cleaning products that will clean your upholstery deep down in a healthy way and help it dry faster, thus preventing the moisture from being soaked in. Additionally, techniques like hot water extraction and steam cleaning will not only extract the deeply embedded dirt and stain but also remove any filthy smells from the furnishing. We use upholstery cleaning products that are powerful on dirt and stains yet gentle on the fabric and entirely safe you and your family. Getting a upholstery clean done by our London cleaning team will ensure that your furniture stay clean and fresh for much longer.

Even after you have got your sofa cleaned, it is inevitable that sooner or later, something will spill on it again. If this is a frequent occurrence in your home, you might want to consider applying a protectant on a sofa. Protectants are sprayed over your upholstery and although they do not change the texture of the fabric, they cover the fibres and prevent liquids from being soaked in easily, allowing spills to be removed before staining can occur. Protectants work on a wide range of furnishing material and ensure that your upholstery lasts for a longer time. Deodorizing and sanitizing is an essential part of London upholstery cleaning, especially if you have kids in the house or have allergies. Sanitizing your upholstered furniture helps to get rid of disease spreading bacteria and reduces common allergens such as dust, pests, fur, pollen etc. Old furniture might begin to give off unpleasant smells because of mold, mildew or moisture. Professional deodorizing does more than mask it, it eliminates it.
Upholstery Cleaning Will Restore the Glory of Your Furnishings in London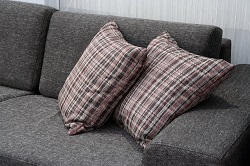 Professional Sofa Cleaning's upholstery cleaners use equipments and techniques that clean virtually every type of upholstery. Even then, just to ensure that our products and techniques will not damage the fabric, we always perform an assessment patch before we begin. If you are happy with our results, only then will we proceed with cleaning the whole furniture. We undertake cleaning jobs of various scales from individual home sofa cleaning to office building upholstery clean. Depending on the amount of work, we can provide the required number of London upholstery cleaning professionals and adequate resources to finish the job quickly, efficiently and without costing you more than necessary. Our cleaning quotes are hard to beat in the market so why don't you give us a call on 020 3744 0366 and find out for yourself why choosing us to do your London upholstery cleaning will work best for you.
Save