Get Your Home Cleaned by Professionals of Cleaning in London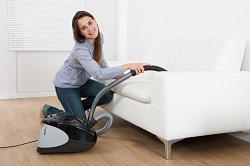 Have you just had a party which has left behind a terrible mess in your home in its wake? Has your house gone unkempt for too long because you have been too busy with work and friends? With the hectic lifestyle that most of us lead nowadays, it is difficult to find time to clean your house thoroughly often. As such, we let things go until the chores just pile up and are too overwhelming for us to do. Then again, there are some cleaning tasks such as stain removal, mold removal, grout cleaning etc. that take a lot of time and effort, and are a nightmare to encounter. Well, there is no need to run for the hills this year when it is time for sofa cleaning. Professional Sofa Cleaning is here to help you get through all your house cleaning London chores easily and in no time.

We have a team of excellent London house cleaning professionals who are trained in cleaning and fixing all areas of your living space – whether it be a house, an office or a commercial site. We use good quality cleaning products and powerful cleaning equipment to ensure that we maintain a high level of cleanliness and greatly improve the appearance of your facility. Our specialized knowledge in cleaning spaces such as buildings, health clubs, fitness gyms, daycare centres, medical facilities sets us apart from any other cleaning service in the area. More importantly, our company is environmentally responsible and focuses on including green cleaning as much as possible in our cleaning program. The phone number to call is 020 3744 0366.
Save Big with Our Sofa Cleaning Services in London!

A clean home or workplace is not only good to look at and live or work in but is also necessary for the good health and well-being of its occupants. Every year, a majority of the workforce suffers from infections and other health problems contracted in their work place. The number of people suffering from dust and mold allergies is also increasingly on the rise. As such it is imperative to provide your family members, customers and employees with hygienic and safe surroundings. Our professional cleaning crew will do just that for you.

In the recent years, we have expanded our service range to provide for all aspects and kinds of property cleaning. Our cleaning services include – London sofa cleaning, upholstery cleaning, windows and blind cleaning, floor and surface cleaning, exterior work, mold detection and removal, stain removal and waste management. As our network of loyal customers keeps increasing, we continue to provide quality service and attention to every detail, thus continuing to be the best cleaning service providers in London and around.
Hire Us for the Perfect Sofa Clean in London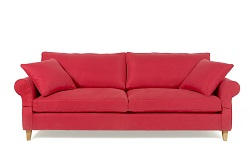 At Professional Sofa Cleaning, we believe that no job is too big or small for us. Be it the large and complex task of office cleaning at all your branches or a simple stain removal, we will use the most innovative cleaning techniques, pioneering microfiber technology and green cleaning products for all our projects. When you hire us, you will get your own cleaning team that will assess the amount of work that needs to be done at your property and provide the necessary members and materials to accomplish the same. Our team is available to come by at a time that suits you best and will work very quietly and professionally so as to cause minimal disturbance to your workplace or home environment. So whether you are a potential client or a returning one, give us a call at 020 3744 0366 and find out how you can get cheap quotes and save money by hiring us for your sofa cleaning needs.
Save
Save